Teaching kids a foreign language has many benefits, including helping them to become better learners.
Learning a foreign language isn't always easy, especially the older we become. That's why it is better to start early. No matter your child's age, here are a few reasons you might consider including foreign language learning in your homeschool.
1. Help Them Perform Better Academically
According to a study done by NEA Research1, kids who have been exposed to a second language perform better academically.
The time children spend on learning a foreign language reinforces what they are learning in English and other core subjects like language literacy, math, and social studies. It also helps with listening skills and sharpening memory skills.
Before age 8, children's brains are already developmentally ready to soak in a second language. This is the best time to expose them to a foreign language, as during this time fluency comes more easily.
That said, however, it's never too late to get a start.
2. Boost Their Brain
Kids' brains are constantly developing, and like sponges, they tend to absorb what's in their environment. Kids soak up the little nuances, inflections, and rhythms of foreign language spoken in their home, all of which serves as wonderful brain stimulus.
Like learning music, learning a new language can help your child to exercise their brain, giving it a good workout! Learning a new language keeps their mind sharp, increases intelligence, and helps them to be better at decision-making.
Kids who are exposed to foreign languages often have an increase in creativity and memory skills as well.
3. Having Fun
Kids generally don't worry so much about what they are learning so much as they worry about having fun. You can make learning fun through games, videos, audio, and other resources that will help bring the language to life for them.
A nice dose of "virtual travel" might be a good opportunity to expose your kids even if you can't actually hop on a plane for a trip around the world. There are many resources on the Internet you could use for taking a virtual trip, in addition to the new summer activity from the Co-op, Virtual Vacations.
4. Connect Them to Heritage
When you connect your children to a foreign language from your own cultural heritage, it sheds new light on your personal family traditions and history and helps your kids to understand their heritage better. Learning a new language isn't only about learning linguistics and conjugating verbs, but about connecting with culture.
Even if the culture is not your own, it's always a treat to learn about other cultures and to experience them first-hand through acquiring foreign language skills.
Have you thought about reasons why you might add or have added learning a foreign language to your homeschool?
1. NEA Research: https://portal.ct.gov/-/media/SDE/World-Languages/BenefitsofSecondLanguage.pdf
---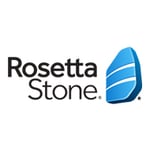 A special thank you to our friends at Rosetta Stone who provided this week's blog post. Rosetta Stone Homeschool is a top homeschooling foreign language curriculum!
Until June 19th, get up to 45% off plus get double SmartPoints (20 per $1 spent) when you subscribe to Rosetta Stone Homeschool Online HERE through the Co-op.