As one of today's most in-demand skills, coding has become an incredibly valuable tool for children in the 21st Century. This digital language allows young people to understand how technology works, allowing them to become innovators and problem solvers — setting them up for success in our increasingly digital world.

Coding promotes critical thinking, fosters creativity, and most importantly, builds confidence — highly transferable skills that extend far beyond a computer!

So we're super excited to announce the release of Erase All Kittens - a new multi-award winning coding game for all children aged 8-12.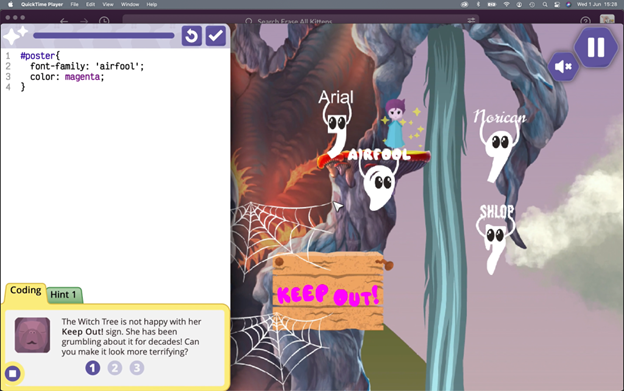 Most coding platforms used in schools teach only the concepts of coding to kids, with not much in between these and coding tools for adults.

Erase All Kittens is different as it prepares children for the future by equipping them with professional digital skills through gamification and fun storytelling. The online game consists of 50+ coding challenges and interactive dialogue where players can chat with magical creatures in a fantasy Internet Universe.
EAK is already being used in over 5000 schools and has 200,000 players worldwide. 95% of children want to learn more about coding after playing!

Check it out here - the introductory price for Homeschool Buyers Club members is just $17.94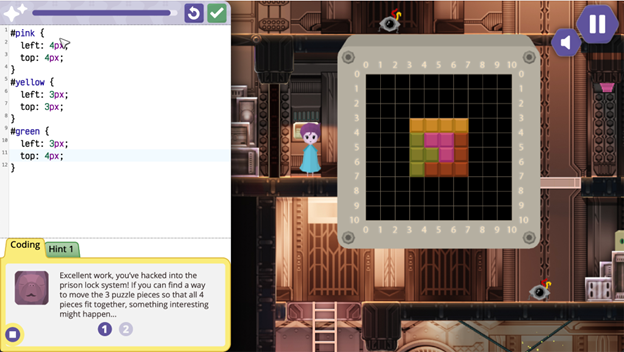 Here are 5 Reasons why children should learn to code:
1) Builds confidence in their own abilities and potential
One of the best lessons kids can learn is that failure is part of life, should motivate us to try harder and eventually leads to success. Coding is a perfect example of this — through trial and error, learners are continuously overcoming challenges and testing possible solutions until they achieve the desired outcome. This teaches kids that it's okay to fail and that mistakes or 'failures' can serve as a learning opportunity. As a result, they develop more confidence and resilience — essential skills for young people to develop, especially girls who are often subjected to unconscious bias.
2) Encourages creativity
First of all, coding doesn't get enough credit for being an incredibly creative outlet. Coding is all about creating and making ideas come to life — drawings, websites, games, and apps. By learning concepts like variables and syntax and how to apply them, children are empowered to create something totally new and use out of the box thinking with the skills to actualize their ideas.
3) Develops problem-solving skills
When kids code, they take complex problems and break them down into smaller, more manageable parts. They learn what it's like to approach a problem with critical thinking that ties in creativity, logic and resilience and teaches the value of trying different methods to reach a solution.
4) Improves communication
Just like learning any language, coding helps young people to express themselves and communicate complex ideas. It has its own grammar, known as syntax, that kids follow to provide simple instructions for computers to perform a task. Being able to break down problems, think logically and communicate effectively is useful in any situation!
5) Coding is the future
As our lives become more reliant on technology, there is an increasing demand for tech related jobs. Children today need to be digitally literate to excel in their future career path — being taught to code from an early age may open up exciting and lucrative opportunities for their future. Whether they grow up to be developers or not, boys and girls who learn to code will be ahead of the curve - likely to have more opportunities, higher wages, and flexibility in their career.
---
Thank you to our friends at Erase All Kittens for sharing their insight into the importance of learning computer tech and coding skills with us this week.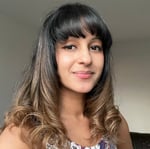 Dee Saigal grew up with dreams of becoming a game designer, but coding wasn't taught at her school and she couldn't see anyone like her making games so she assumed it wouldn't be possible. Years later she met her co-founder Leonie, and the idea for Erase All Kittens was born! Sharing a passion for tech and gaming, they decided to create a game to make learning real-world coding skills fun and exciting for all children. Before being a founder and CEO, Dee was a writer and art director at ad agencies including JWT London and TBWA Paris, and was a presenter on CBBC's The Dengineers. Dee has raised over $1M from investors (the most difficult thing she has ever done!) and has won several awards including Solve MIT, Inspiring Fifty UK and the European Ada Award. She is a Commissioner at 5Rights Foundation, and a judge for BAFTA Games and Toy Industries of Europe.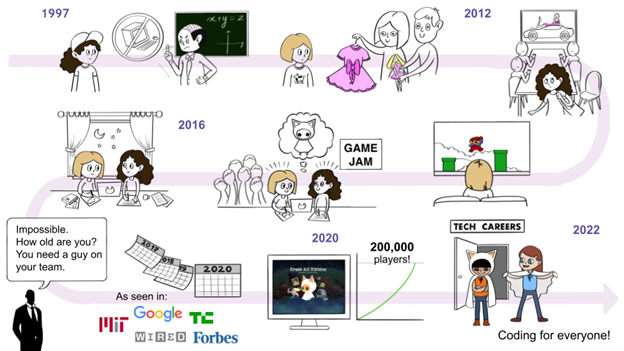 Visit the Homeschool Buyers Club and get the award-winning Erase All Kittens Coding Game for only $17.94!