If you've not been sticking to all of your New Year Resolutions, don't worry! Here's one that will be an easy win. Erase All Kittens is a multi-award winning adventure game that teaches children real-world skills, in an incredibly fun and story-filled way. Designed to inspire kids AND adults who are self-confessed technophobes - EAK gives a more dynamic Pixar-inspired introduction to the world of coding.
Firstly, why is it so important for your child to learn to code?
* Coding sparks creativity
* It greatly improves problem solving skills
* It's in huge demand for many different career paths
* Most important of all - coding builds up confidence!
Erase All Kittens is different to other coding tools for kids because it teaches professional skills - HTML, CSS and Javascript - the languages of all websites and web apps.
Code teaching is seamlessly blended with storytelling and fun gameplay - children as young as 8 can actually build and fix the game as they play!
Besides this, quirky characters, interactive dialogue and collectible kitten cards help to eliminate 'technophobia'. Players also learn more about problem solving, researching, writing and designing, and girls are drawn in by storytelling and immersive gameplay.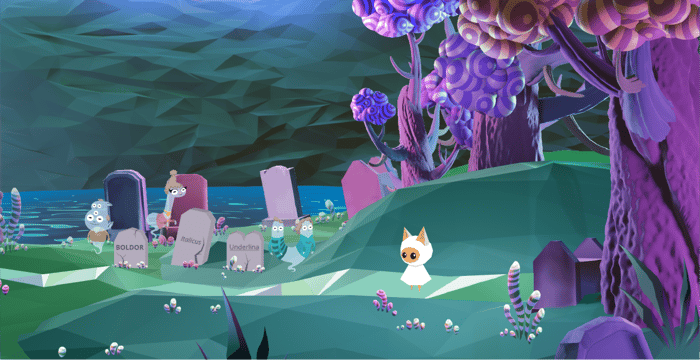 Teaching unfamiliar skills using storytelling
One question we get asked is - why "Erase All Kittens"?
Well, we wanted the name to be just as original as our coding lessons!
So here's the story.
All cute fluffy animals in the Internet Universe hate kittens because they're the most popular, and get all the views from humans. So these other cute animals - baby pandas, meerkats, puppies and ducklings - have formed a rebellion army called Operation E.A.K. (Erase All Kittens).
You play a little creature called Arca, who has to venture across the perilous Internet Universe - building and fixing it as you play, to save your fluffy feline friends. And of course, meeting lots of strange and magical beings who teach you more about coding along the way!
Here's what some parents have said:
My 10 year old daughter got totally obsessed with this game. A great example of intelligent gamification of learning. The educational element is nicely woven into the game and it's fun to watch my daughter learning without realizing that she is!
David Grimm, parent
I am bursting to share that Erase All Kittens is having incredible effects on my pupils, far beyond anything I ever imagined. It's totally wonderful to observe it taking place.
Drew Buddie, teacher
If you're curious about coding, or would like to learn more - check out our amazing Homeschool Buyers Club offer.
We are currently offering Erase All Kittens for an introductory, one-off cost of $17.94
---
We want to extend a special thanks to Dee Saigal, CEO and Co-Founder of Erase All Kittens, for sharing with us this week.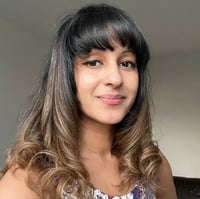 Dee Saigal grew up with dreams of becoming a game designer, but coding wasn't taught at her school and she couldn't see anyone like her making games so she assumed it wouldn't be possible. Years later she met her co-founder Leonie, and the idea for Erase All Kittens was born! Sharing a
passion for tech and gaming, they decided to create a game to make learning real-world coding skills fun and exciting for all children. Before being a founder and CEO, Dee was a writer and art director at ad agencies including JWT London and TBWA Paris, and was a presenter on CBBC's The Dengineers. Dee has raised over $1M from investors (the most difficult thing she has ever done!) and has won several awards including Solve MIT, Inspiring Fifty UK and the European Ada Award. She is a Commissioner at 5Rights Foundation, and a judge for BAFTA Games and Toy Industries of Europe.