What do you think of when homeschoolers talk about literacy? If you're like me, you probably immediately think about reading, writing, speaking, and listening (SWRL). You also probably think of literacy as skills to be taught as separate subjects that need intense and singular development.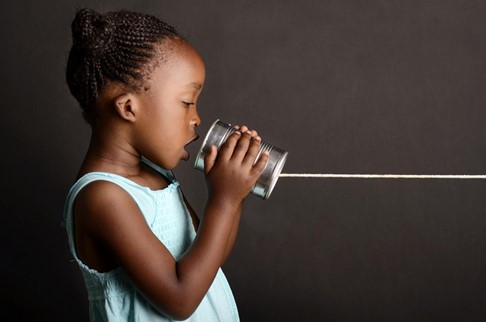 Sometimes, this is absolutely the case.
But for most SWRL skills, they're best taught in WHOLE. Literacy is about understanding what we read and being able to communicate it to others. What if we thought about literacy as a tool for teaching social emotional learning (SEL)? After all, SEL is mostly about how we behave, how we understand ourselves and others, and how we communicate!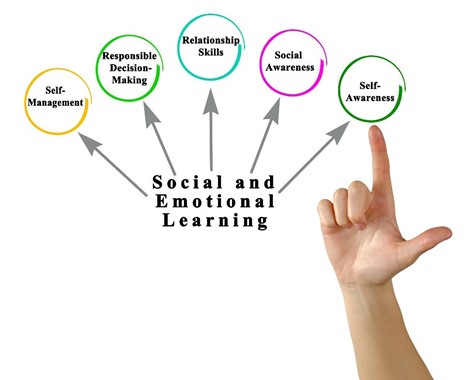 Teaching Literacy: SWRL & SEL
When we talk about literacy, the first thing that comes to mind is reading.
When children read or are read to, they move from being a passive learner to an active learner. They do this by returning to and questioning the text as they read. When they engage with a story, they experience a character's experiences and reactions to situations. Your children are naturally building comprehension skills and social awareness skills at the same time!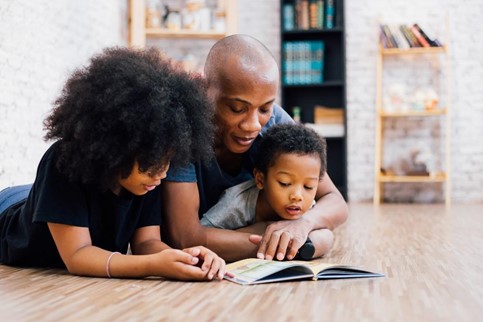 When children read about different points of view (the characters' points of view and their own), they are developing self-awareness and setting the groundwork for healthy relationship skills.
When reading a story with your children, ask them questions that will encourage them to see things through the character's lens as well as their own point of view. This practice will help children develop empathy.
Try asking your children some of the following questions when you read to them:
• "Why do you think the character acted that way?" (looking at other perspectives)
•
"What did the character say to help you see they made a responsible decision? What would you do in this situation?" (recognizing strengths in others; showing leadership in groups)
•
"How does what happened to the character make you feel? Have you ever had something like this happen to you? Did this story make you change your mind about anything?" (identifying one's emotions; linking feelings, values, and thoughts; having a growth mindset)
These questions, and others that you create, should be broad enough to allow your children to build complexity of thought as they grow and evaluate stories.
When your children write, they are creating their own schema of understanding. Your children should have experience writing for different purposes.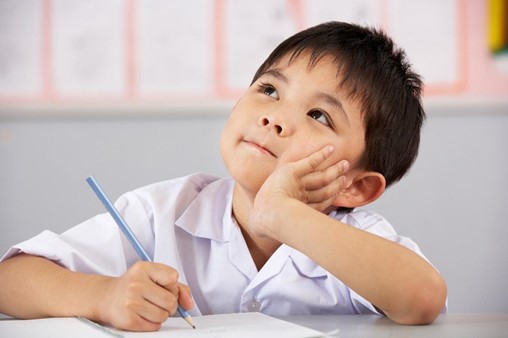 Following are some ideas to integrate SEL in writing:
•
Opinion - Depending on your child's maturity level, choose a story from the news or a recent event, or have them choose one on which they'd like to comment. Explain that we all have our own thoughts and opinions, and that the purpose of this writing is to explain their own opinion about the issue. This builds self-awareness by allowing your child to express their developing interests and helps them practice responsible decision-making by reflecting on their role to promote well-being within their world.
•
Informative - When your child writes an informative piece, they are practicing self-management by planning and using organizational skills to create the piece. They build social awareness by recognizing a need or opportunity and speaking to things others would need to know.
•
Narrative - This is probably the favorite type of writing for all children because they get to write a story. They have the freedom to write a real or imagined experience or event. Creating a story with beginning, middle, and end, with a character or characters that have some sort of experience becomes a perfect way to prompt children to build SEL into their stories. You can choose a point from one, a few, or all the SEL competencies to craft the framework for your child's narrative. For a young child, points from self-awareness and relationship skills may be enough to get them started ("Write a story that tells about a time when you felt mad about something, and then what you did to share your feelings in a positive way with someone else."). For maturing students, building a framework from all the competencies is possible which can grow in complexity as their writing abilities increase.
The literacy skills of speaking and listening are some of the easiest to teach with SEL.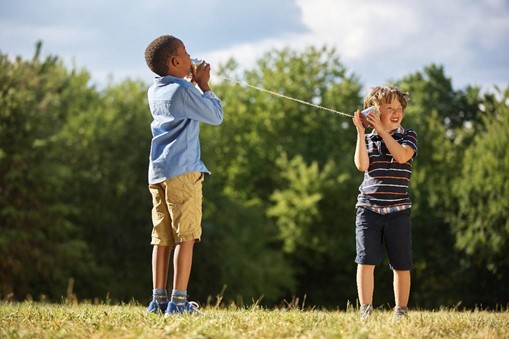 The goal will be for your children to learn the skills that they need to participate in collaborative conversations with diverse partners on various age-appropriate topics. They will learn to scale their ability to descriptively present information as they master these skills. Part of speaking and listening also includes choosing ways to present their ideas and to talk about what they've learned.
Following are ways that your instruction of SEL can help your children develop their speaking and listening skills:
• As a part of self-awareness, your children can experience self-efficacy by sharing their feelings and deciding on the most appropriate way to show what they know and can do
• Your children can practice self-management, build relationship skills, and increase social awareness by managing their emotions as they communicate with others, consider different perspectives, show empathy, and practice teamwork
• When your children listen to others to build open-mindedness, and demonstrate curiosity about others' points of view, they are forming their own toolbox for responsible decision-making.
SEL is... (n.d.). Retrieved February 28, 2021, from https://casel.org/what-is-sel
English language arts standards. (n.d.). Retrieved February 28, 2021, from http://www.corestandards.org/ELA-Literacy/
---
A fantastic way for your children to build literacy & SEL skills is by using the KneoWorld platform. Stories engage with embedded SEL concepts, and the task-based games help develop literacy across different subject areas. KneoWorld also offers STEM focused challenges to help your children gain a community focus and develop much needed problem-solving skills.
We want to thank our friends at KneoWorld for this week's post. Plus, at the Co-op, members save 33% on KneoWorld.