How do you grow a baboon population? Which clues offer key evidence to solve a history mystery? What strategies will help the Addimals and Subtractimals save the world? Kids discover answers to these questions and more by playing (yes, playing!) a selection of learning games on BrainPOP's curated GameUp collection, which offers over 80 educational games and simulations across all curricular areas for kids ages 7–14.

As parents and teachers know, games are a fun and challenging way to engage kids in learning. The positive impacts of game-based learning are highlighted in
research
, including a
BrainPOP study
on math games and computational fluency—the ability to re-create pathways in the brain, and then strengthen these connections through repetition and feedback. Yet, given the vast number of games available today, it can be challenging to figure out which are truly educational and trustworthy.
BrainPOP
to the rescue! Every game and simulation on GameUp is either developed in-house or created by leading developers, including iCivics, Field Day, Read to Lead, PHeT, Space Science Institute, Mission US, and more. The BrainPOP team
evaluates
many aspects of an educational game to determine if it's a fit—from the connection between learning objectives and game mechanics to whether there is a quick way to turn off the sound!
Each game connects to at least one BrainPOP topic, like
Branches of Government
,
Digital Etiquette
, and
Multiplication
, providing playful opportunities for kids to build core knowledge, check for understanding, and reinforce what they are learning. Educational games can also have a positive impact on children's
memory
and
problem-solving skills
.
Not sure where to start? Check out our
BrainPOP staff picks
, or use the
Game Finder
to browse the entire GameUp collection.
Explore
GameUp Teaching Resources
for a quick video tutorial, tips, and more.
---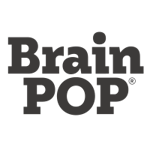 BrainPOP is a K-8+ learning platform that transforms kids' screen time into active learning with award-winning movies, games, quizzes, and creative projects.
Inspire creative, fun learning moments that stick! With BrainPOP, you'll nurture kids' lifelong curiosity with 1,200+ topics across all subject areas, build foundational background knowledge through animated, educational movies, and empower them to show what they know through creative coding projects and making their own BrainPOP movies.
Special thanks to BrainPOP for sharing with us this week. An award-winning pioneer in edtech for over 20 years, BrainPOP promotes 7 critical skills verified by the ISTE Seal of Alignment, and is used by over 6 million teachers. If you are interested in BrainPOP, new subscribers get 30% off until July 31, 2022.