Hands-on learning is an important part of the learning process, perhaps especially for an online curriculum. Check out these practical tips for how to supplement your homeschool lessons with life experiences.
1. Practice real-world examples from lessons.
Curriculum often uses real-world examples when teaching a new concept. For example, a lesson about fractions might use practice problems using pizza. Get into the practice of taking some of these examples and making them a physical reality. When learning fractions, order a pizza and have your child cut it into fractions you decide! This hands-on learning is easy to do because the real-world examples are written right into your curriculum.
2. Highlight examples of lessons in things your kids already do.
Homeschoolers often excel at finding lessons in everyday experiences. Baking cookies can become a science and math lesson. Sports can become a lesson in physics. Watching a movie is an opportunity to discuss a thesis or argue a position based on facts from the movie, the same skills needed for writing strong essays!
3. Visit places from your child's learning.
When possible, visiting places your child is learning about can be a valuable learning tool. While you can explore museums and historical sites, don't forget about the easy-to-access learning opportunities as well. If your child is learning about ecosystems, take a nature walk. If you're learning about government, attend a city council meeting or have your child think of a civil service project and look into the steps it would take to make it happen. Bonus points if they actually do the steps!
4. Volunteer or begin an apprenticeship.
Homeschoolers have the unique ability to participate in hands-on learning through more volunteering and apprenticeship options. Because homeschooling is not limited to traditional school hours, homeschool students have more opportunities that can bring to life a lesson or topic, especially one of particular interest to your child.
---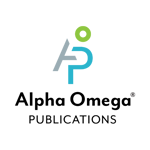 We want thank our friends at Alpha Omega Publications (AOP) for providing us with this week's blog post. AOP is a leading provider of PreK-12 Christian curriculum, educational resources, and services to Christian schools and homeschool families worldwide.
Save 10% plus get free shipping (U.S. addresses only) and SmartPoints when you order your Alpha Omega Publications curriculum through the Co-op HERE, including Monarch, Switched-On Schoolhouse, Horizons, LIFEPAC, and Weaver.